About Fort Myers
Historic Fort Myers - "City of Palms" close to Sanibel Island, Captiva Island, Fort Myers Beach and Naples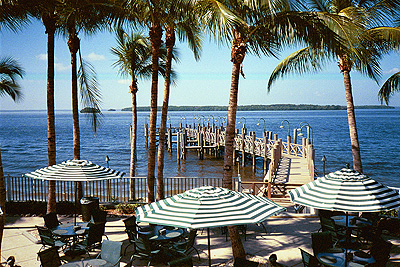 With its world famous McGregor boulevard and the spring training home to Baseballs, Minnesota Twins and Boston Red Socks, Fort Myers lies alongside the beautiful Caloosahatchee river, just across the bay from Cape Coral and less than 1 hour from Naples and The Florida Everglades.
The Islands of Sanibel, Captiva, and Fort Myers Beach, famous for their white sandy beaches and tropical island atmosphere are minutes away. A daily high-speed passenger ferry service connects Fort Myers and Key West – convenient for day trips or overnight visits. Fort Lauderdale, Miami & Tampa airports can be reached in less than 2 ½ hours.
Also known as the "City of Palms" Fort Myers offers a wide selection of attractions. Ecological, cultural, or historical, the city has something for everyone. Our Fort Myers vacation rentals are located close to some of the area's best shopping and all our holiday homes in Fort Myers are just a short drive from outlet centers, high-end shopping malls, fine dining and beachside restaurants. Our Fort Myers holiday villas are just minutes away from some of the most popular attractions include the Henry Ford and Thomas Edison Winter Homes, Broadway Palm Dinner Theater, Barbara B. Mann Performing Arts Hall, as well as the popular Imaginarium childrens museum.
Estero Island and Fort Myers Beach have captured the imagination of visitors from around the world. The island with it's Fort Myers Beach rentals and beach condos is truly a recreational playground offering activities such as boating, jet skiing, fishing, and more, with it's many family friendly resorts, and well-known old Florida charm it is easily reached from your vacation home in Fort Myers.
If you are looking for a beach vacation rental in Sanibel or Captiva all our Fort Myers vacation homes and holiday rentals in Fort Myers are within a few miles of some of Florida's most beautiful beaches such as Bowman's Beach, Captiva Beach or Blind Pass Beach. The islands are famous for their outstanding natural beauty, excellent restaurants, small museums, J.N. "Ding" Darlin National Wildlife Refuge, The Schoolhouse Theater and of course their unique tropical Island atmosphere.
Whatever your pleasure, whether it's shopping, sunbathing, fine dining, water sports, boating or fishing, we look forward to helping you enjoy your Secret Places Florida Gulf Coast vacation rental.