Central Gulf Coast Attractions
Visit the local attractions - Sarasota / Bradenton / Tampa

An island shopping centre unique in concept, history and beauty set amidst an outdoor tropical paradise.  St Armond's is an enchanting circle of fine shops and gourmet restaurants.  Come explore and enjoy a day of European-style shopping in more than 130 stores.  Smell the flowers, sit in the sun, relax in the restaurants, you'll want to return to St Armond's year after year.

A unique blend of thrilling rides, one of the country's premier zoos with more than 2,700 animals, and nine themed areas based on encounters with the African continent all help to provide unrivalled entertainment for guests of every age.  Explore the activity in an ancient Egyptian market place.  Challenge Montu, one of the world's largest inverted roller coasters.  Hold on tight, face the roller coaster thrills of a lifetime, all in one great park. And don't forget to leave time for ...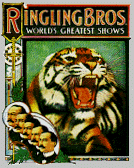 Experience the legacy of John Ringling circus magnate and visionary.  This magnificent bayfront mansion houses the country's foremost collection of Baroque are, with works by Rubens and other great masters, together with its unique collection of circus memorabilia which includes rare carved circus wagons.
Stroll the classical courtyard with its statues and fountains, then relax in the peaceful tropical gardens.

Observe more than 2000 species of fish, see endangered sea turtles and manatee, look a shark in the eye, touch a horseshoe crab.  The Aquarium allows its visitors to get a unique close-up view of sea creatures and the living reef which they inhabit.  Look, touch and explore; Mote Marine Aquarium is where natural science comes alive.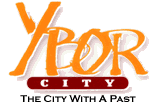 A stroll through Ybor City, Tampa's Latin Quarter a National Historic Landmark District and once the "Cigar Capitol of the world", beckons you back to another era. Wrought iron balconies, globe street lights, brick-lined walkways and the majestic architecture of cigar factories, Social clubs, shops and restaurants provide a glimpse into an area rich with culture and history. Today, Ybor City is a shopping dining and entertainment district which comes alive in the evening time with Fiestas, street festivals, and musical entertainment that celebrates the historic district's culturally diverse background.

Climb aboard one of the world's largest airboats and experience the Wonders of nature during a scenic cruise on upper Myakka lake. Experience the unique ecology of the area as well as the diverse Habits of its many inhabitants which include Alligators, Great Blue Herons, Sandhill Cranes, and Egrets. Experience Florida as it looked to its First settlers, join the wildlife tours special tram safari and travel into areas Of flatwoods, prairies and marshlands. This unspoilt wilderness is yours to enjoy on a very special day out.

World renown for its "certified" instructors teaching professionals and amateurs the Leadbetter art of the swing .The academy features a 30,000 sq. ft. putting green, 8,500 sq, ft. chipping green, 24 matted covered tee areas, and 4 target greens. The range is open to the public for golf instruction from the champions.

The worlds most sophisticated Tennis training facility producing amongst others, Agassi, Seles, Courier, Kournikova and Haas. Adults and juniors of all levels participate in weekly or full-time programs. Visitors are invited to tour and enjoy the facility. Both Academies are situated on 34th street Bradenton - minutes away from your vacation villa.
Secret Places Vacation Homes feature a selection of Bradenton vacation homes all located close to central Florida's main attractions at Sarasota, Tampa Busch Gardens, Anna Maria Island and Siesta Key, they offer endless opportunities for a memorable family vacation and a great alternative to a Sarasota hotel, with a variety of activities for visitors of all ages.